Before 2020, very few companies had a line item for a flexible workspace budget. Perhaps they'd offer a monthly stipend to a remote employee. Maybe they would reimburse the occasional traveler who needed to book a conference meeting space.
But today, multiple societal and economic factors have made flexible workspace spending a permanent expense for many companies.
McKinsey reports that 58% of workers have the option to work remotely. With that vastly increased number of remote companies, employers want to give their employees a way to work outside the home and meet as a team. Hybrid work companies are often hiring fully remote employees. Even some fully in-office companies that can't expand office space in this economy need more rooms and space.
So, as flexible workspace spending grows, it's a new financial concept for many companies that are accustomed to a predictable monthly lease expense. Founders, CFOs, and HR teams are still figuring out how to allocate budgets for flexible workspace without precedent or best practices to reference.
Given our experience in creating and managing a flexible workspace budget for our clients, here are 4 steps to help make the process easier and iterative as needs change.
1. Centralize flexible work expenses
Start by simplifying how your team books and pays for workspace. In order to make any budget decisions, you need to make sure you're working with one source of accurate data. Traditionally, this type of centralization was accomplished manually by employees when categorizing their expenses in an expense management system. But that approach is prone to error. Today, with corporate credit cards like Brex or Ramp or a corporate booking platform like Flexspace, everything is in one place so you have accurate data.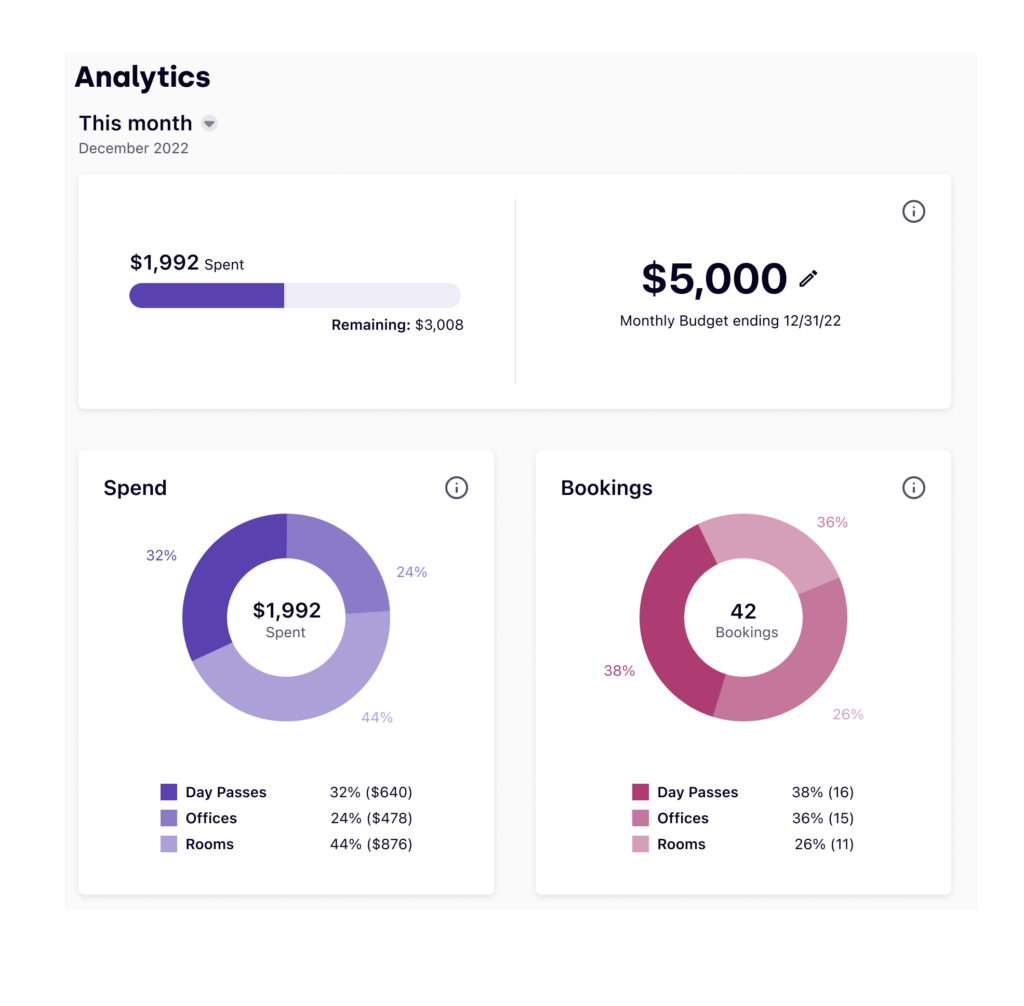 2. Start with an estimate
You have to begin somewhere. Set an initial budget with the understanding that it might need to be revised in the future. To calculate this, you will need to get a sense of how many people will be booking space and how often. A simple survey can help you gather the information that you can use to establish general ranges for the various types of flexible workspace that can inform an initial budget:
Desk: $20-40/day
Office: $50-100/day
Conference room: $50-100/hour
With a platform like Flexspace, if a company goes over its set monthly flexible workspace budget, an administrator receives alerts when space is booked that can be approved or rejected. As you begin to create your budget, this feature can provide visibility and flexibility if you go over the initial estimate.
3. Track monthly expenditures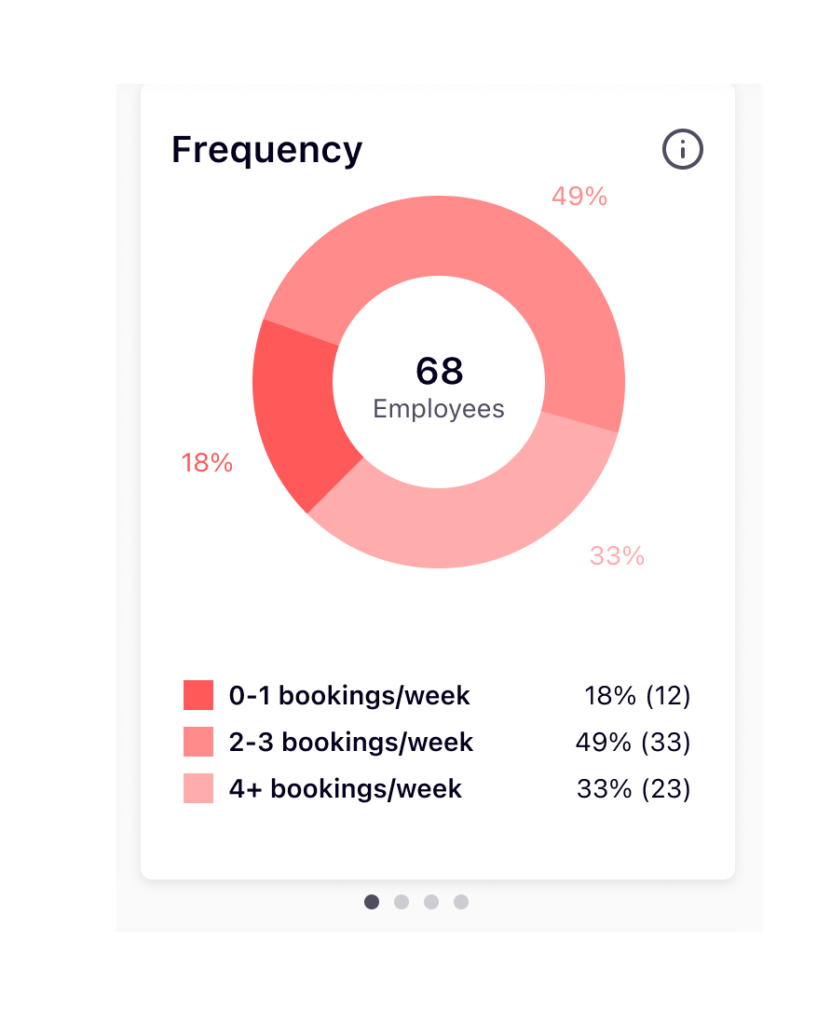 After 2 to 3 months of tracking centralized flexible workspace spending, a more consistent budget trend should emerge. This can inform your workspace budget going forward. If it far exceeds what you're willing to spend each month, view who is spending the most. And learn what types of spaces are being booked, and when employees are booking them. That data can help administrators set guidelines or policies to help bring the flexible workspace budget back to a more comfortable level.
4. Revise the budget on a per-person basis
As your company grows and your business needs change, so will your flexible workspace budget. By monitoring a company's workspace budget over time, you will determine what needs to be allocated per person per month and extrapolate a monthly or fiscal year budget. As your company grows, you can continue to add to your budget based on that per-person amount.
By setting up a centralized, trackable flexible workspace budget and expense process, companies can start to gain a clear view of how much they need to allocate—or adjust existing spending—in order to set future flexible workspace budgets.
In the past, lease payments had the convenience of being a consistent line item every month. Flexible workspace spending may appear less predictable, but with accurate, centralized data, budgeting and spending can be just as simple as a lease—but far less rigid and expensive.