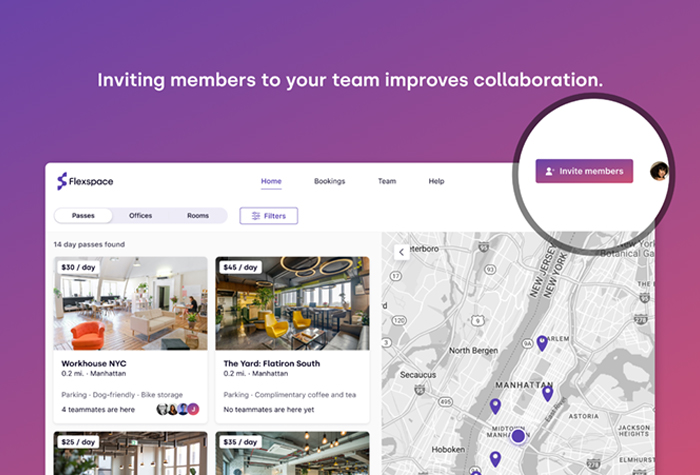 In-person time is a productive and necessary aspect of remote work. In fact, your boss probably doesn't think you're getting enough of it. Flexspace's mission is making it simple for teams to find the space they need to thrive when they do get together—or when they just need to focus without leaf blowers and other home distractions.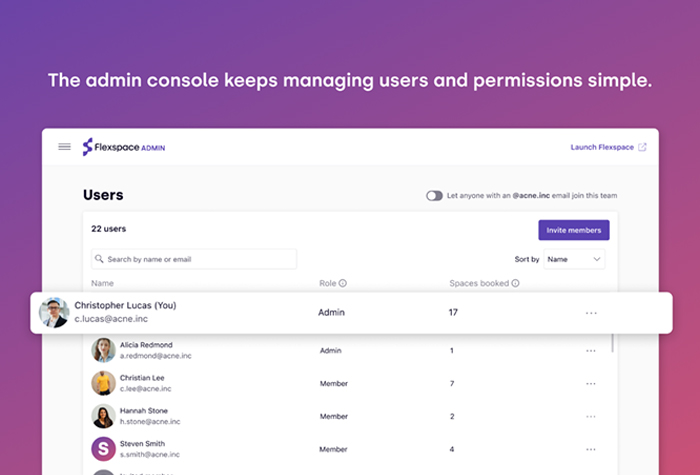 So, to make it easier for teams to coordinate their in-person meetups and for admins to bring more team members onto the platform, we recently added an "invites" feature to Flexspace. Now, in your company's instance of Flexspace it's simple for anyone to add colleagues by email address so that they can book space when they need it for themselves or their team. Admins can even make other employees admins with the simple click of a checkbox—if they're willing to share their power.
We're continuing to roll out features that make the process of booking space as easy as possible. To learn more about Flexspace, Invites, or any of our other features like Google Calendar integration, get in touch with us or sign up here.